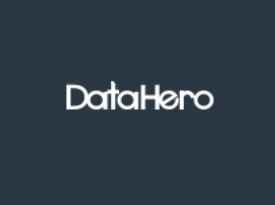 DataHero's focus is on data visualization, such as charts, pivot tables, and live dashboard productions. One of its key strengths is that it connects with many cloud-based storage applications for managing the data input including CSV, Excel file, TSV, as well as Salesforce and dozens of other cloud services (Box, Dropbox, Gdrive, etc). This integration of DataHero and other software makes it particularly easy for users to get their data ready for analysis. Founded by Chris Neumann and Jeff Zabel in 2011, DataHero focuses on democratizing data visualization and analysis - visualizing data for easier access and interpretation for those without background in statistics and data software suites such as SPSS. In January 2016, DataHero was acquired by Cloudability, a cloud-based cost management provider.
Operating System
OS for viewing visualisations
All OS
OS for creating visualisations
Browser-based
Data
Data source
Excel / Google / Microsoft Office 365 Spreadsheets
CSV
ODS
TSV
Online apps (Salesforce, SurveyMonkey, GitHub, Google Analytics)
Cloud storage services (Box, Dropbox, Google Drive)
Data manipulation and editing capabilities post-import
No editing capability post-import.
Data templates
Yes, titles (variables) should be listed by column instead of by row.
Available chart / visual formats
Charts
Interactive dashboard (which can be exported to images and PDF)
Cloud-based or self hosted?
Cloud
Additional Features
GIS (mapping) compatible
Yes
Languages / Translation availability
No
Management / Collaboration features
Yes, only available in Team subscription plan.
Share to other application users or collaborators
Yes
Share to application's public platform
No